Next Finance Analyst Team
Chief representatives
Markéta Šichtařová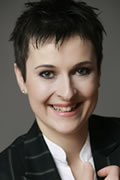 Markéta Šichtařová
The analyst team also benefits from the experience of the company director Markéta Šichtařová, who established the company in 2004. She joined the company after a successful period in banking, where she not only headed a team of financial analysts, but also acted as an active member of the board for asset and liabilities management in ALCO bank. The overall number of her articles and quotations in the media has exceeded 10 000 in the last ten years.
In 2006 and 2007, Markéta Šichtařová served, amongst other roles, as the head of the team of economic advisors to the Minister of Finance of the Czech Republic.
Markéta Šichtařová graduated from the University of Economics in Prague, and has passed all levels of broker exams awarded by the Securities Commission, including trading with financial derivatives.
Jiří Cihlář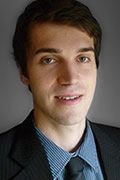 Jiří Cihlář
Analyst.
Next Finance – not only a well-known name, but also mainly a team
The Next Finance analyst team has been known for its accurate forecasts and analyses for many years now. As early as 2001, Markéta Šichtařová received the award for the most accurate interest rates forecasters by the B.I.G. company.
In a forecasting competition organized by the Ekonom magazine 1/2006, the Next Finance analyst team was chosen as the best in forecasting the crown against euro exchange rate and in forecasting interest rates. Their average error in forecasting six months ahead was a mere 0.07% (approximately 2 Czech hellers) in the crown versus euro exchange rate in 2005. Next Finance analysts have long been regarded as the absolute best in class in forecasting the crown.
Thanks to their forecasting successes, the Next Finance analyst team have proved to be one of the few analyst companies, whose outlooks for the exchange rate, for interest rates, as well as for macroeconomic indicators, have been used by the Ministry of Finance in putting together the state budget, and also by the Czech National Bank when setting its interest rates.
Continuous development of new models – not missing any changes in trends on the markets
Our team of analysts continues to grow. The analysts work continuously on improving their work and strive to broaden their practical skills by extending their theoretical background. They are constantly hard at work developing new econometric models, focusing especially on forecasts for the crown; exchange rates for the euro, the dollar and the pound, as well as inflation forecasts and forecasts for share indices and the price of oil. Those in need of an outlook for the crown or interest rates are in the right place with Next Finance.